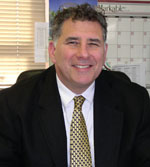 Jeffrey L. Pittel
Founder of The Benmoore Construction Group, Inc. in 1987

In these hard economic times it is imperative that communication is constantly open with my clients. I am available at all times and I am willing to work with my clients with budgets, quality of workmanship, value engineering of projects, and scheduling of the projects.

I am responsible for upholding the high standards and I am committed to ensuring that each job runs on schedule and without incident. I personally have my hands in all aspects of the project from inception to close out. I have to be involved because if a problem occurs, no matter how large or small, in the end and from experience my client will always contact and alert me with any concerns, punch list item, or warranty item before or after close-out of the job.

I also maintain constant contact with field personnel and gather information to incorporate into a daily log that monitors the progress of each project.

I enjoy very much what I do and love working with my present clients and openly invite new clients.